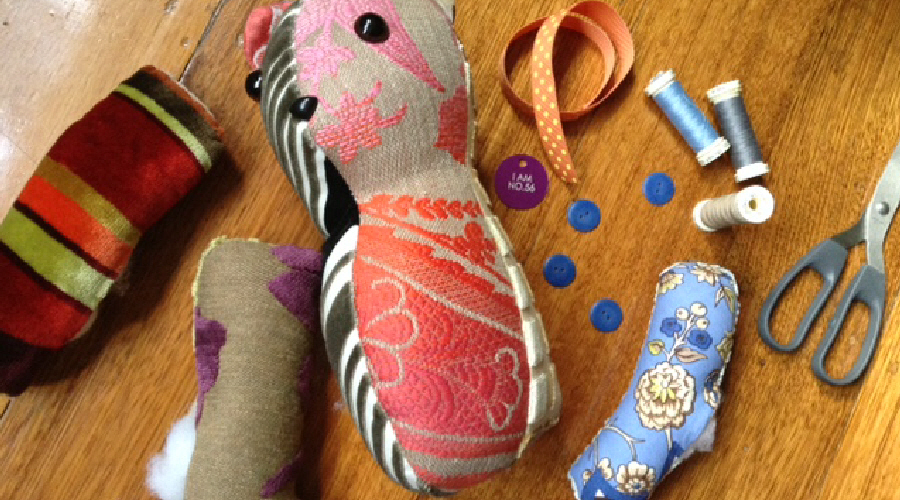 RECYCLING WITH A DIFFERENCE!
Barnaby & Friends uses remnant materials to create each unique fabric bear.
Collecting and working with beautiful textiles from around the world, to create Comer & King bespoke soft furnishing products, has resulted in a multitude of fabrics and off-cuts being available as the raw materials used to make 'Barnaby'. Fabric remnants that would otherwise be dicsarded are given new life in this quirky product - it's recycling with a difference!
There are some favourite fabrics in the mix, which may appear more than a few times across the limited edition release....but our aim is to create 100 unique fabric bears.
The fabrics used include luxurious silk, sumptuous velvet, Belgian and Italian linen, satin, hand painted and screen printed taffeta, textured and printed cotton, flocked velvet, striped chenille, wool, cashmere, burnout velvet and striped wool flannel, to name but a few.
© Barnaby & Friends 2019